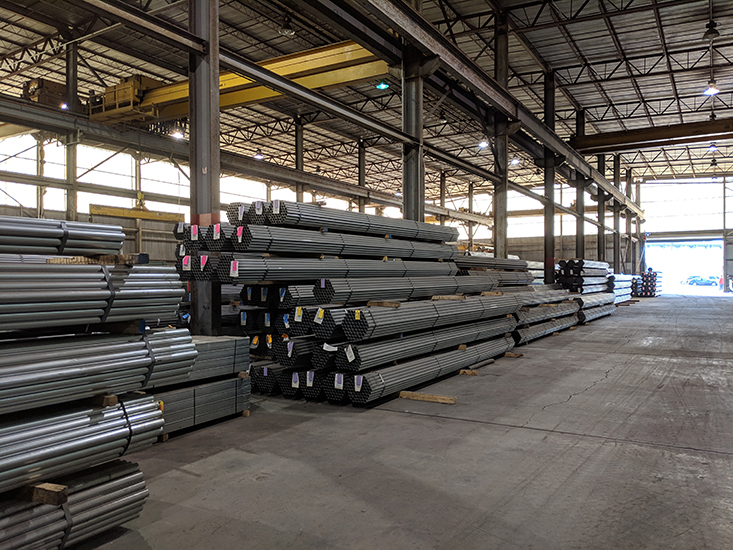 Founded in 1976 in Bladensburg, MD, Sonco Pipe and Tube is the leading supplier of commercial quality and galvanized steel tubing to manufacturers and metal distributors in many diverse consumer and industrial markets. Sonco works as steel pipe distributors for Allied Tube and Conduit's Flo Coat® and Gatorshield® steel tubing in a wide variety of tube coatings, sizes and shapes. Our products are manufactured specifically to meet each customer's particular tubing application. Rigid, strength, coating and size specifications are key factors ensuring that our steel tubing is the best available in the world.
Based in Maryland, with branches in Bristol, PA and Hammond, IN, Sonco Pipe and Tube saves our customers time and money by offering a wide variety of finishing services so that we can supply our customers with "ready to use" product. As steel pipe distributors, Sonco provides "one-stop" services such as swaging, bending, drilling and welding are in addition to our state of the art tube cutting facilities with the ability to cut your tubing to the tightest of tolerances. Sonco Pipe and Tube has an experienced technical and sales support staff available to provide quick answers and helpful information. From products, to service support, through transportation and delivery options, Sonco has you covered!
On July 14, 2014, Sonco Pipe and Tube announced the acquisition of Griffin Supply, a leading wholesale distributor of Mechanical Pipe and Tubing, as well as industrial Pipes, Valves, and Fittings.  Located in Hammond, IN for over 30 years, Griffin Supply distributes to Indiana, Illinois, and much of the "Great Lakes Region."
"This is a very synergetic acquisition for SONCO as we distribute the same products in the Mid-Atlantic region. We have known Mike Griffin a long time and have great respect for what he has built. It is our hope that together with the Griffin team we can expand demand for mechanical pipe and tube in our regions." Said Buddy Breen, President of the Mechanical Pipe & Tube Division for Beltsville, MD based SONCO Worldwide.
Founders, Mike Griffin, and Dale Evans stayed on board to assist with the uniting of the two successful suppliers until retiring in July of 2017. "After more than 30 years building Griffin Supply, together with Dale and the team, I felt it was the correct time to pass on ownership and the chemistry with SONCO was right, making me comfortable to hand that long-term responsibility to Buddy and the SONCO shareholders."- Mike Griffin.
Much of the original Griffin team has continued to provide expert knowledge, sales, support, and service as the company continues to grow.